What's Happening At Leyv Ha-Ir
Keep your members up to date on your synagogue blog.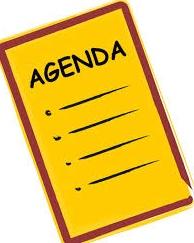 Members are invited to our monthly Council meeting with 
the executive committee and Council member at 7:00 PM on Monday, August 14th.
The meeting will be at Iris Newman's home.  
Contact Iris at 
irisnewman@verizon.net
 for her address
Welcome Rabbi Julie Greenberg back from her summer break! Enjoy a delicious brunch and a rabbi­ led discussion of "The World to Come" by Dara Horn. 
A million-dollar Chagall is stolen from a museum during a singles' cocktail hour. The unlikely thief, former child prodigy Benjamin Ziskind, is convinced that the painting once hung in his parents' living room. This work of art opens a door through which we discover his family's startling history - from an orphanage in Soviet Russia where Chagall taught to suburban New Jersey and the jungles of Vietnam.
The cost to attend is $10.00 for members and $15.00 for guests. Make your reservation now by email (info@leyvhair.org) or phone (215-629-1995). Reservations must be received by 

Thursday, August 24, 2016
.
Brunch is included
11:00 AM - 1:00 PM
The Jewish Reconstructionist Communities (of which Congregation Leyv Ha-Ir is a member), is working to clearly define our place in the Jewish landscape.  As part of that effort, over 1000 members contributed to creating the word cloud that helps define who we are.
A secondary part of that effort is the creation of a new video that helps describe who we are and where we're going.  Please be sure to check out "Let's Journey Together," the latest video from the RRC! It can be viewed on the internet at: https://www.youtube.com/watch?v=0sYI0EcpnLM