Archives
What's Already Happened at Leyv Ha-Ir (past events)
We'll celebrate Sukkot on Sunday, October 20, from 2PM to 4PM, and Simchat Torah on Monday, October 21, from 6PM to 8PM.

For Sukkot, we will gather in the lovely garden behind Sue Frank's home in the Fitler Square neighborhood. Rabbi Dayle will lead our Sukkot services.  Please bring a snack to share.  Contact Sue Frank by email suefrank4@gmail.com or by phone 215-732-9280 for her address and to let her know that you plan to attend.
F
or Simchat Torah, Society Hill Synagogue has graciously invited us to join them on Monday, October 21, from 6 PM to 8PM,
for a light dinner followed by a Simchat Torah service.  Society Hill Synagogue is at 418 Spruce Street, Philadelphia, PA.  Please

RSVP

to Leyv Ha-Ir at info@leyvhair.org or 215.629.1995 by no later than

October 13

so they are certain to have enough food.  (There is no cost for the event although any small donation to help offset the cost is welcome.  You can donate by check payable to Leyv Ha-Ir sent to Leyv Ha-Ir, P.O. Box 15836, Philadelphia PA 19103, or via PayPal or credit card at http://www.leyvhair.org/donate, and specify that it is for Simchat Torah.)
Rabbi Julie wants to spread the word that there will be a rally tonight (10/27/18) at 8pm in Rittenhouse Square in response to the horrific events at the Tree of Life Synagogue this morning in Pittsburgh.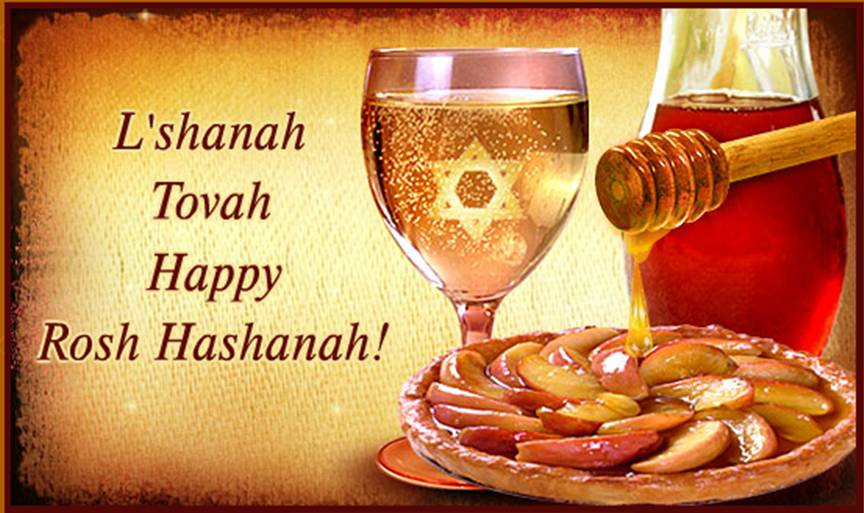 Registration is now closed for Rosh Hashanah Services.  While we are expecting a very large number of people you are still welcome to attend. For security purposes, you will be asked to show photo identification when arriving at the Ethical Society Building.  We do recommend that you arrive early for services.
Schedule
Erev Rosh Hashanah Sunday, September 9, 7:00 PM

First Day Rosh Hashanah Monday, September 10, 10:00 AM

Community Tashlich, Monday, September 10, 5:30 PM (Schuylkill River at Locust Street)

Second Day Rosh Hashanah Tuesday, September 11, 10:00 AM
Due to circumstances beyond our control the September 6th Council meeting (tomorrow night) is being cancelled. 
The next meeting of the Council will be on October 8th. Information will be available as we get closer to that date. 
Please accept our apologies for any inconvenience.
Welcome to this gateway into the New Year. What better way to start the journey 
than with emunah, faith.
Rashi teaches that the foundation of all mitzvot, all good deeds, is emunah, faith.
We're supposed to act out that faith by expressing gratitude every day for the fact 
that God created the world.
But the Hassidic sages asked a real question, doesn't it get boring to keep saying 
thank you for the Big Bang? (They said it in their own words!) It's kind of over and 
done with and yet we're still praying the same words of appreciation.
They bring a Psalm in to help answer this question, one of Reb Zalman Schachter 
Shalomi's favorite psalms that we also hear in our High Holy Day liturgy in the 
prayer Shema Koleynu, 
Al tashlichi l'et zikna, Do not cast me away in my older years. The Baal Shem Tov's
grandson Rabbi Moshe Chayim Efrayim of Sudlikov taught that Al tashlichi le'et 
zikna
, Do not cast me away in my older years, applies also to old words and old 
wisdom. It's a message to remind US to find treasure in generations of Jewish 
teaching.
But then these sages turn their very own teaching on its head and say actually none 
of this IS old. Because God renews creation every single moment. Each moment is 
entirely new with entirely new choices and moral demands. So we are in constant 
on-going gratitude for this renewal.
Our faith is constantly renewed but even more important, God has faith in US and that's why we are given the continual gift of getting to respond.
So when we hear the words V'ahavtah re-eycha camocha, Love your neighbor as 
yourself or we hear Remember, you were strangers in Egypt, Never Again, these 
words have new meaning in this day. We are called anew to respond now. We have 
faith in the value of our tradition and God's faith is invested in us to respond. We are 
part of a covenant of emunah. As we step into this New Year, may we be worthy of 
this covenant of faith.
~~ Rabbi Julie
Dear Chevra, 
This Saturday
 night, 
Sept. 1
, is Selichot, a big gateway into our New Year. I hope many Leyv Ha-Ir-niks will be joining our sister center city synagogues for a joint service at BZBI at 
8:30
. I will be co-leading along with Rabbis Abe, Yosef, Ari Lev and Avi and our own Cantor Jessi Roemer will be immersing us in music. However, I want to put in a special invitation to reach out to our home bound members who will likely not be able to be at this service -- in honor of Selichot, in honor of the New Year, what a good time to wrap all of us into the journey. If you have questions about who could use a phone call or card or visit or meal, or assistance to or from a service, please give me a call. Thanks to all who build this caring community. With love, Your Rabbi Julie
DEADLINE: Friday, August 31st
This booklet will be used on Yom Kippur as well as the three other Yizkor services during the year. It is a Book of Remembrance in which we commemorate the names of departed relatives, friends and other loved ones. We hope you will join in making these memorials a vital part of our tradition by 
printing, completing and returning this form
 (and payment) before Friday, August 31, 2018.
We would be thrilled to have you join our volunteers for an hour at the registration desk on a day you are planning to attend High Holy Day services.
It's really very simple (not work intensive at all!). Of course it will provide you an opportunity to connect a few names and faces.
There are several opportunities:
Greet people entering the building and guide them to the registration table.

Check off names as people enter for services

Usher people from the registration table to an available seat in the auditorium
If interested, please email Aud Holzman (audholtzman@yahoo.com) or leave a phone message on Leyv Ha-Ir's voicemail (215-629-1995). Someone will happily contact you!
Our Shabbat Morning Service will be held on Saturday August 4th at 10:00 AM.  We meet at the Philadelphia 
Ethical Society, 1906 South Rittenhouse Square, in the Collier Room found on the second floor. 
Torah Portion: EIKEV. (Deuteronomy 7:12-11:25)
Bring your thoughts and ideas for the discussion, as well as a little something to share during our pot-luck veggie/dairy lunch that follows.