Archives
What's Already Happened at Leyv Ha-Ir (past events)
Archives of events for 5778
Members are invited to our monthly Council meeting with 
Rabbi Julie, the executive committee, and council members. 
7:00 PM - 9:00 PM
The meeting will be at Pat Wisch's home 
Contact us at 
info@leyvhair.org
 or 
215-629-1995
 for Pat's address.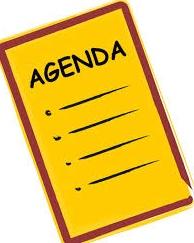 Members are invited to our monthly Council meeting with 
the executive committee and Council member at 7:00 PM on Monday, August 14th.
The meeting will be at Iris Newman's home.  
Contact Iris at 
irisnewman@verizon.net
 for her address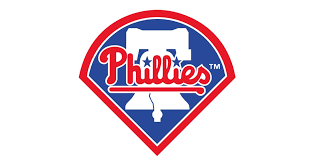 Members are going to see the Phillies vs Mets at Citizens Bank Park on Sunday, August 13th at 1:35 PM.  Unfortunately, our allotment of tickets is gone, but there are still tickets at the 
box office or online
 if you want to meet us there.
Torah Portion: Parashat Va'et-hannan / פרשת ואתחנן
Deuteronomy 3:23 - 7:11
The Torah reading of Va'et'khanan continues the retrospective view of the 40 years in the desert, given by Moses and ending in a list of "commandments, statutes and ordinances." This is rich material-not only the ten commandments, but also the Shema, the credo statement of Judaism; we even find the passage for "the wise son" in the Haggadah.
Lay-led Shabbat Morning Services are followed by pot-luck veggie/dairy lunch and time to schmooze.
10:00am - 12:30pm
The Ethical Society Building, 1906 S. Rittenhouse Sq., 2nd floor Collier Room 
Parking Information
On Monday, July 31
We will be observing Tisha B'Av, c
ommemorating the destruction of the Temple in Jerusalem and subsequent tragedies that befell the Jewish people. We'll meet
 at the home 
of Phyllis Gottlieb and Natan Szapiro.


Join 
us for 
for a meaningful service, led by 
Rabbi Annie Lewis. 
Phyllis Gottlieb and Natan Szapiro's home
Welcome Rabbi Julie Greenberg back from her summer break! Enjoy a delicious brunch and a rabbi­ led discussion of "The World to Come" by Dara Horn. 
A million-dollar Chagall is stolen from a museum during a singles' cocktail hour. The unlikely thief, former child prodigy Benjamin Ziskind, is convinced that the painting once hung in his parents' living room. This work of art opens a door through which we discover his family's startling history - from an orphanage in Soviet Russia where Chagall taught to suburban New Jersey and the jungles of Vietnam.
The cost to attend is $10.00 for members and $15.00 for guests. Make your reservation now by email (info@leyvhair.org) or phone (215-629-1995). Reservations must be received by 

Thursday, August 24, 2016
.
Brunch is included
11:00 AM - 1:00 PM
Our Shabbat Morning Services will be held on Saturday, August 5th, at 10:00 AM. 
Ethical Society, 1906 Rittenhouse Square, Philadelphia, meeting on the 2nd floor in the Collier Room. 
SHABBAT NAHAMU.
Torah Portion: VA 'ETHANAN. (Deuteronomy 3:23-7:11) Bring your thoughts and ideas for the discussion, as well as a little something to share during our pot-luck veggie/dairy lunch that follows. Shalom!
Experience an evening of familial warmth with a traditional Passover meal and inspirational service led by Rabbi Julie Greenberg. Musical merriment by Judi Wisch is an integral part of the festivities. A full Kosher dinner will be provided. Choice of entrees includes prime brisket of beef, eggplant rolotini or salmon fillet (vegetarian). Passover wine is included and you are invited to bring your own dinner wine. Become a Seder Patron! Donations for scholarships and to help with the Community Seder are greatly appreciated!
Cost to attend is $56.00 for adults and $20.00 for children.
Please see http://www.leyvhair.org/
events-calendar/2017-community-seder
for more information.
C
ome hear the megillah, laugh at (or be part of) our Purimshpiel, nosh and schmooze. Rabbi Julie Greenberg and Rabbi Annie Lewis will lead us.
Please bring a snack and/or beverage to share. Hamantashen and alcoholic and non-alcoholic drinks are always welcome.
Details 
The William Penn House, 1919 Chestnut St., 1st Floor Community Room