Archives
What's Already Happened at Leyv Ha-Ir (past events)
Once again the weather is not treating us kindly. After rain and snow comes wind. Being mindful that we do not want anyone to be put in harms way getting to the Ethical Society, we are cancelling services.
Remember to take some time for yourself during this Shabbat. And please, do be safe.
Shabbat Shalom,
The Executive Committee
Due to the inclement weather, services will not be held on January 6th. Shabbat Shalom.
On 
Friday, December 15th
, we will share the stories of Hanukkah. Members and friends are invited to bring their own chanukiah (Hanukkah Menorah) and candles, and we will light them together as the service begins.
Help make this special Kabbalat Shabbat service extra festive by also bringing dreidels, gelt and some yummy food. Beverages, chocolates, cookies, cheese and crackers and fruit are welcome, and we especially need LATKES, applesauce and sour cream.  Homemade latkes of any type are best: white potato, sweet potato, zucchini latkes, and store-bought ones are good, too.
We are asking that folks who would like to bring latkes or something to share for a Hanukkah Oneg, please e-mail Joe Fishman and let him know how you can help. Joe can be reached at 
josephfisherfishman@gmail.com
.
A student rabbi, Chayva Lehrman, will be providing musical backup to Rabbi Julie, and we anticipate that a good time will be had by all!
Hanukkah, Oh hanukkah, come light the menorah. Let's have a party, we'll all dance the hora!
Lori Lefkovitz, Ph.D will be the speaker. The theme will be "Beauty and Ugliness" 
Her talk will be live-streamed around the world at 11:00 AM.  The talk is titled, "A Beautiful Man?" Joseph and the Character of Masculinity in Judaism and Islam.    
The program will begin with a brunch, followed by Lori's talk.  After that, one workshop block led by local Rabbis (including Rabbi Anna Boswell Levy) will be offered.
10:00 AM - 1:30 PM
Kol Emet in Yardley, PA
More information
Please join us for our regular monthly Kabbalat Shabbat Service.  Friday night services will be led by Rabbi Julie Greenberg.

In honor of Interfaith Family Month, Pastor Nicolas O'Rourke will be our guest speaker. Pastor Nic is Assistant Pastor of Living Water United Church of Christ and a full time POWER organizer focusing on the Live Free team that works on criminal justice reform and on organizing center city and West Philadelphia congregations as part of the POWER faith network.
Please stay for Oneg Shabbat with challah, wine, tasty treats and friendly conversation.
Security Note:  Please be sure to keep all of your personal belongings with you at all times.  We recommend that you avoid leaving anything of value in the coat room.


The Ethical Society Building, 1st Floor Auditorium, 1906 S. Rittenhouse Square
Parking Information
Rabbi Julie Greenberg will lead a series of six education workshops this year with the overall theme of Jewish Ethics.
"Rabbi Shimon said: There are three crowns: the crown of Torah, the crown of priesthood, and the crown of kingship. And the crown of a good name is superior to them all (lit., 'goes up above them')." (Pirkey Avot 4:17) How do choices about speech allow us to protect our own "good name" or integrity and also the good reputations of others? Speaking with care, respect and accountability sustains the dignity of each individual and the community. This is an essential Jewish value, yet easier said than done. Join us for a communal exploration of the important Jewish teachings about right speech. A reading handout will be provided before the first class.
11:00am - 1:00pm
$10 - members, $15 - guests
Light brunch will be served
The William Penn House, 1919 Chestnut St., Community Room, 1st Floor
RSVP by December 2 to info@leyvhair.org or 215-629-1995
Please save the following dates on your calendar.  All education classes will be held the William Penn House.
February 18, 2018
March 11, 2018
April 15, 2018
April 29, 2018
Archives of events for 5778
We would be thrilled to have you join our volunteers for an hour at the registration desk on a day you are planning to attend High Holiday services.
It's really very simple (not work intensive at all!). Of course it will provide you an opportunity to connect a few names and faces.


There are two opportunities: one is to check off names as people enter for services. The other is to act as a greeter as people enter the building and guide them to the registration table.


If interested, please email info@leyvhair.org
 or leave a phone message on Leyv Ha-Ir's voicemail (215.629.1995). Someone will happily contact you! 
Members are invited to our monthly Council meeting with 
Rabbi Julie, the executive committee, and council members. 
7:00 PM - 9:00 PM
The meeting will be at Pat Wisch's home 
Contact us at 
info@leyvhair.org
 or 
215-629-1995
 for Pat's address.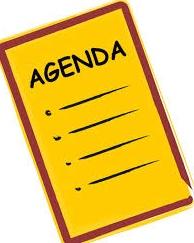 Members are invited to our monthly Council meeting with 
the executive committee and Council member at 7:00 PM on Monday, August 14th.
The meeting will be at Iris Newman's home.  
Contact Iris at 
irisnewman@verizon.net
 for her address