Get ready for love, in November! It's the Global Day of Jewish Learning, and this year's theme, believe it or not, is love, as in LOVE: Devotion, Desire and Deception. More than three hundred Jewish communities across the globe will be participating in this annual event, with a website set up for live stream access.
RRC's very own scholar of medieval Judaism, Dr. Joel Hecker, will present one of the day's 24 live-streamed talks, which he promises will take us into the world of Kabbalistic Kissing.
There are two good ways to join in: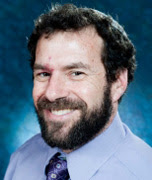 Dr. Hecker's talk and an entire day of workshops from around the world will be live-streamed on the Internet. We'll follow up with details about that.
Join us on-site in Newark, Delaware, at Reconstructionist Temple Beth El at 12:45 p.m. for Dr. Hecker's talk and follow-up workshops led by rabbis from the mid-Atlantic region. The Global Day of Jewish Learning is free and open to the public, though as always, donations are accepted and appreciated.
The program begins at noon with a light lunch. The cost is $10/person.
For further questions or to RSVP by November 1, please email Jackie Land at 
jland@rrc.edu
.